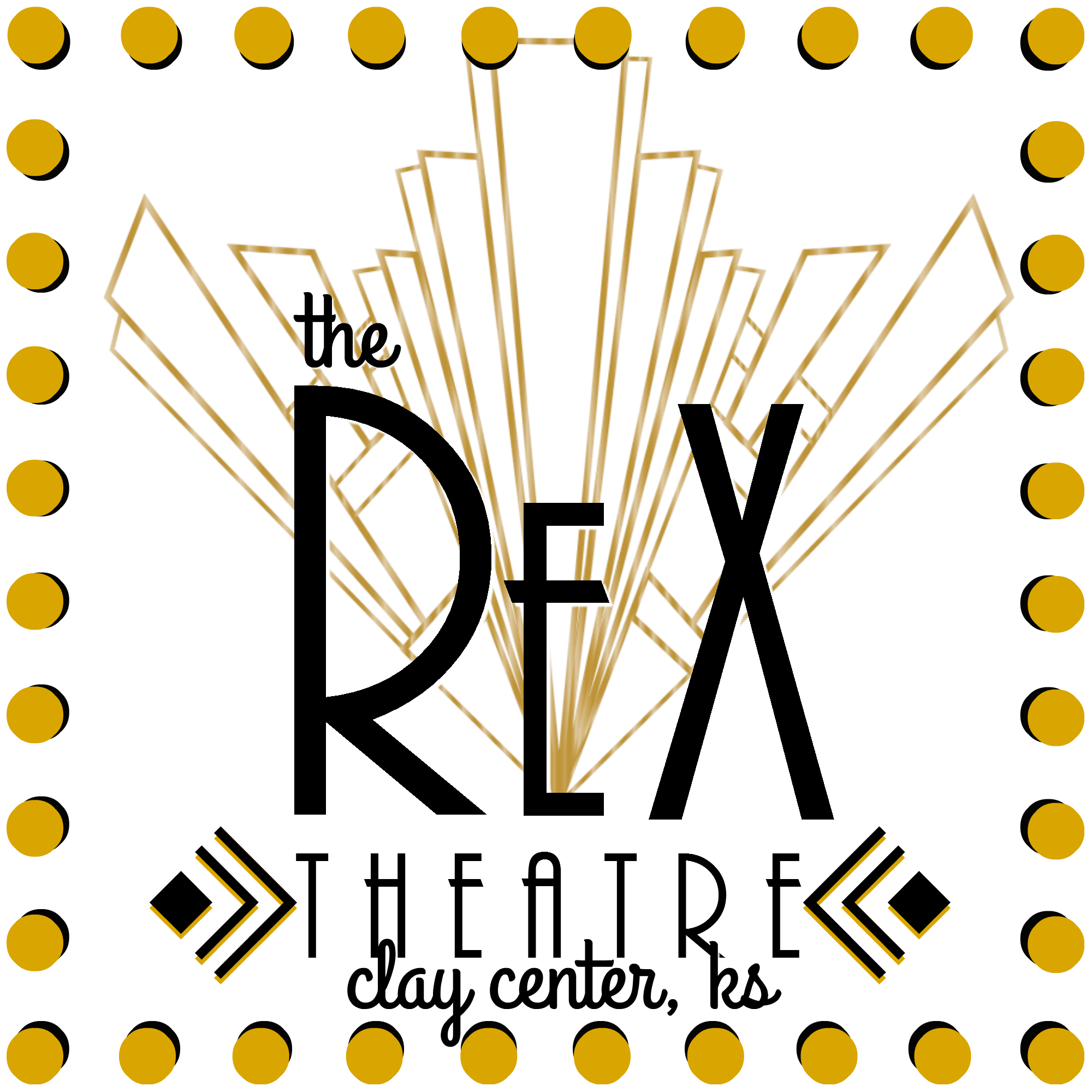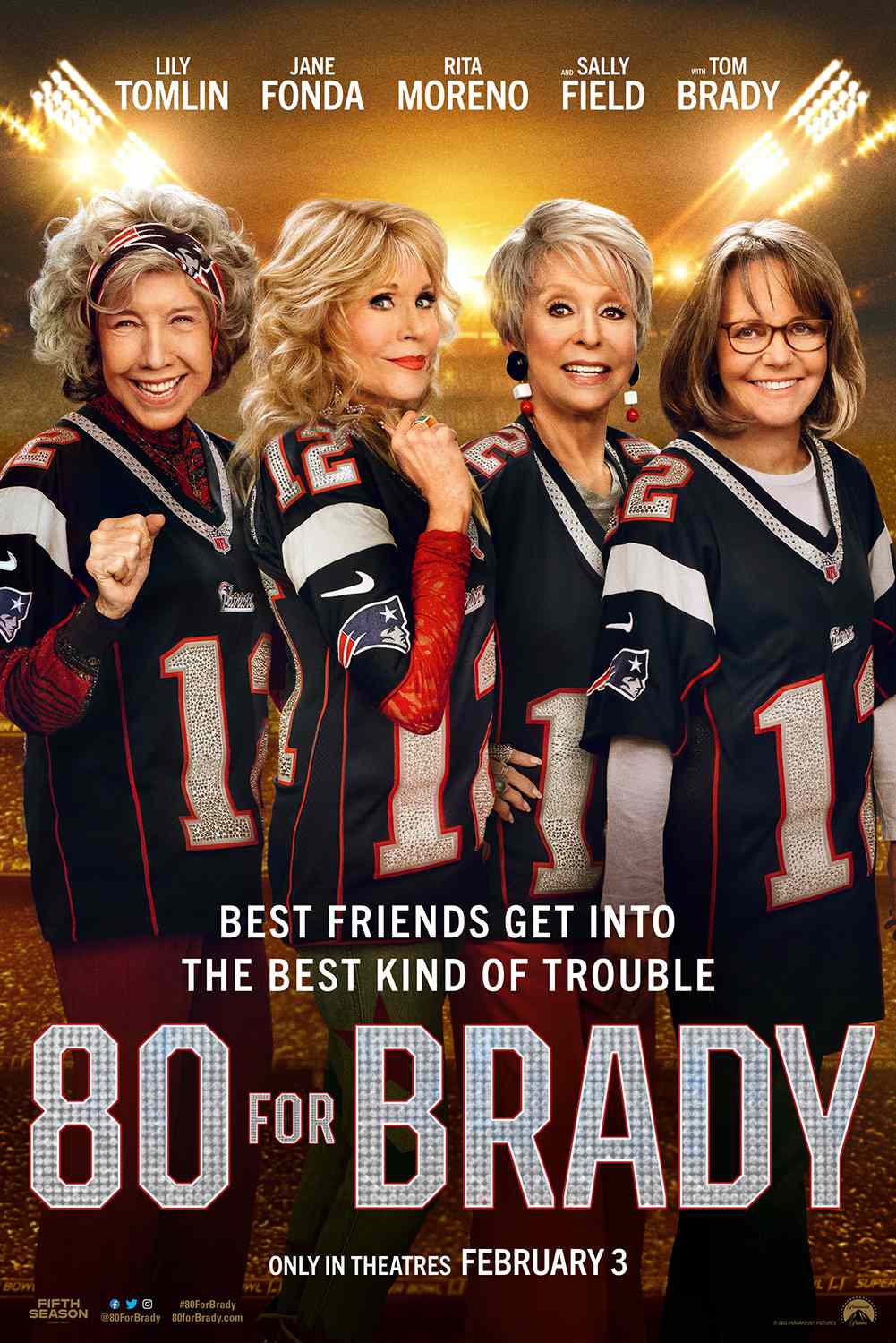 80 for Brady (February 3rd-5th & 10th-12th) NATIONAL RELEASE!!
80 FOR BRADY is inspired by the true story of four best friends living life to the fullest when they take a wild trip to the 2017 Super Bowl LI to see their hero Tom Brady play. Starring Academy Award® nominee Lily Tomlin, Academy Award® winner Jane Fonda, Academy Award® winner Rita Moreno and Academy Award® winner Sally Field, with 7-time Super Bowl Champion and producer Tom Brady,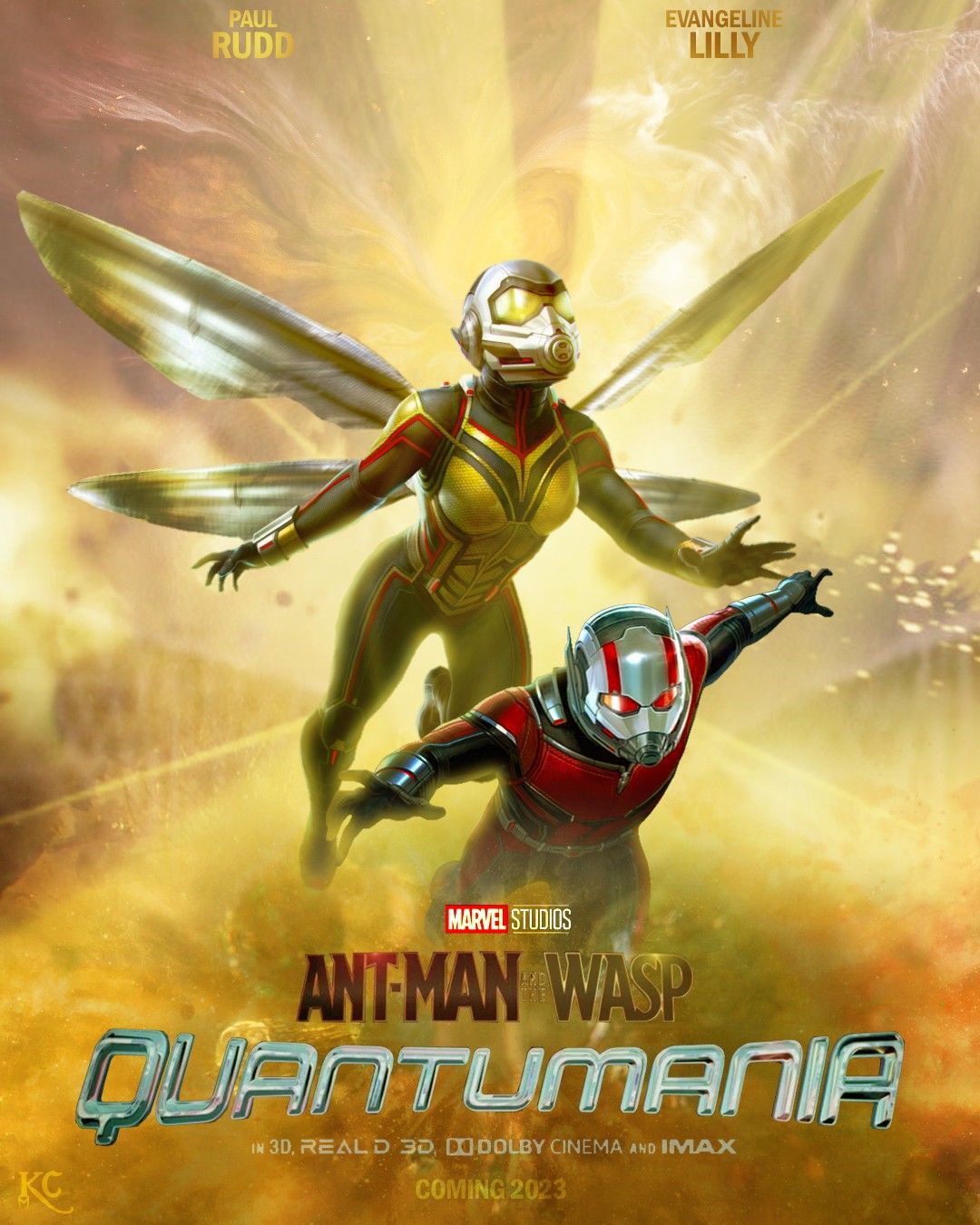 Ant-Man and The Wasp: Quantumania (February 17th-19th & 24th-26th) NATIONAL RELEASE!!
Super-Hero partners Scott Lang (Paul Rudd) and Hope van Dyne (Evangeline Lilly) return to continue their adventures as Ant-Man and the Wasp. Together, with Hope's parents Janet van Dyne (Michelle Pfeiffer) and Hank Pym (Michael Douglas), and Scott's daughter Cassie Lang (Kathryn Newton), the family finds themselves exploring the Quantum Realm, interacting with strange new creatures and embarking on an adventure that will push them beyond the limits of what they thought possible.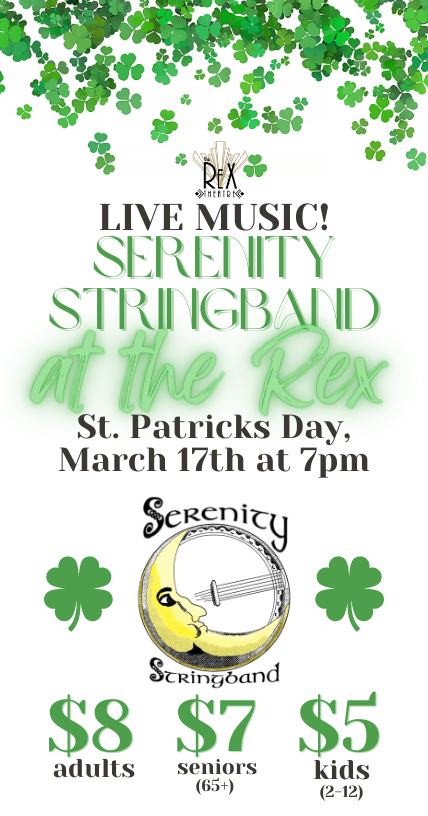 Serenity String Band LIVE at The Rex Theatre
Serenity Stringband; bluegrass and  acoustic roots music